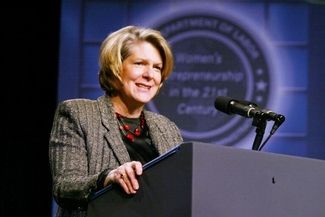 Jane Campbell
She is the Chief of Staff for the US Senate Small Business Committee and will address US Policy in support of small business as well as policy which may offer challenges. Campbell was the former Chief of Staff for US Senator Mary Landrieu and worked closely with NWLS on its previous summits on energy and the environment.
Moira Forbes-
She hosts the video series "Success with Moira Forbes" and "Women to Watch." She is publisher of Forbes Woman, a multi-media platform serving successful women in business and leadership. Representing four generations of publishers, Moira joined Forbes in 2001 in its London office. She graduated from Princeton University.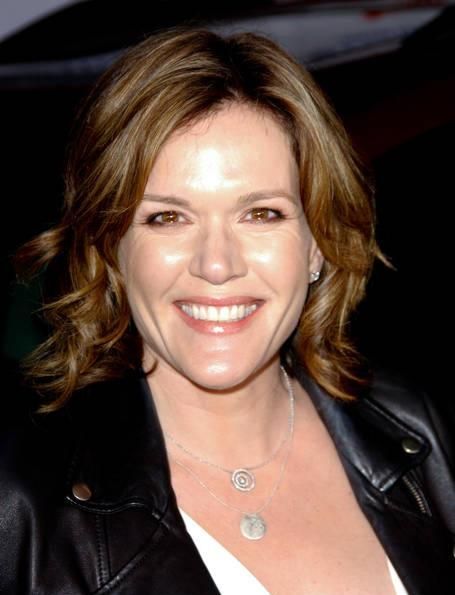 Catherine Dent
Award winning actress from "The Shield" and Lifetime Movie fame will speak on Hollywood South and Beyond: Opportunities for Women
Key Note Speakers
Congresswoman Marsha Blackburn
Congressman Cedric Richmond
June 28-29, 2013
National Women's Leadership Summit in New Orleans, LA with
Honorary Co-Chairs
Senator Mary Landrieu (D-LA) and Senator David Vitter (R-LA)
Joining the speakers team
Erin Brockovic- environmental activist
Donna Brazile- CNN and ABC correspondent
Focus Sessions:
Non Traditional Opportunities
Phyllis Mayo, Formal Special Assistant to the Governor on Women's Policy
Simone Bruni, President, the Demo Diva Demolition Company
Amanda LeBlanc, Owner, The Amandas
Bethany Stich, Ph.D., Professor, Merritt C. Becker, Jr. UNO Transportation Institute
Health Care: What the Future Holds
Allison Young, Vice President, Blue Cross Blue Shield Louisiana
Leonard Kancher, M.D., Internal Medicine, Center for Longevity and Wellness
Mark Peters, M.D., CEO, East Jefferson General Hospital
Carol Solomon, CEO, Peoples Health
Raquelle "Kelly" Badeaux-Phillips, Asst. Attorney General, Litigation Division, Medicine
  Mal-practice
You are the Leader!
Ronnie Slone, Goldman Sachs 10,000Small Businesses and President, The Slone Group
Hollywood South and Beyond
Catherine Dent, Hollywood actress and producer
Samantha Martin, Casting director, Bohemia Group Management
Allen Frederic, Partner, Jones Walker, LLP
Amanda Shaw, Internationally acclaimed fiddler
Being Bankable
Fred Dent, CFA, Principal, Dent Management
Marguerite Knight, Senior Vice President, Morgan Stanley
Jackelyn Gallo, Vice President and Business Banking Area Manager, Chase Bank
Richard House, Attorney and Consultant, Law offices of Richard House, LLC
Traversing Technology: Multiple Media Methods
Stafford Kendall, Principal, Interactive Strategy, Covalent Logic
Ashley Nelson, Professor, Tulane University
Vicki Voelker, Social Media Coordination, Gambel Communications
The 2013 National Women's Leadership Summit will be held in New Orleans, LA on June 28-29, 2013. This year's Summit focuses on entrepreneurial opportunities and barriers, as well as nontraditional alternatives in industries with which women face challenges such as petroleum, alternative energy, construction, and transportation. The dialogue and information shared will focus on credit and legal issues, putting technology to work for business and career success, healthcare issues/policy as well as the career barriers and prospects in the nontraditional industries spotlighted.
Women leaders throughout the country – from Washington to Louisiana to Alaska  are invited . Out of the summit may come best practices for business and government in respect to enhanced economic opportunities for women.
The National Women's Leadership Summit (NWLS) is a bi-partisan effort to embolden women, who lead in government, NGO's, academics and the private sector, to collaborate on finding pragmatic approaches to solving issues facing women in our nation.
In 2009, The Louisiana Center for Women and Government at Nicholls State University established the National Women's Leadership Summit to strengthen women's visibility and credibility as leaders in addition to broaden their influence at the local, state and federal level. As well as in the private economic  arena.
Since the first Summit in New Orleans, the NWLS has held three successful Summits tapping women, who are leaders in a variety of industries to participate in bi-partisan conversations about balancing our energy needs with environmental and economic concerns.
The 2011 National Women's Leadership Summit in Washington, DC was a culmination of these Summits, and we began the groundwork for a final NWLS Energy and Environment Compact. The Compact will lay the foundation for developing the best energy practices throughout all sectors for local, state and federal governments.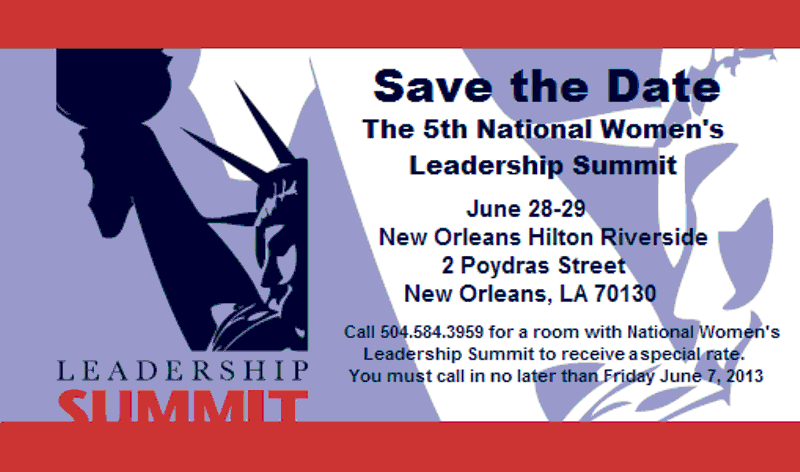 NWLS Summit Registration
National Women's Leadership Summit and Small Business Entrepreneurship
June 28-29
 New Orleans Hilton Riverside
2 Poydras Street
New Orleans, LA70130
Hosted by:
Louisiana Center for Women in Government and Business (LCWGB)
Registration with NWLS/LCWB
$150 registration to include:
Continuing Education Credits for Professional Development, NichollsStateUniversity
All breakout and general sessions
Luncheon with Speakers, June 28- Entrepreneurial and Corporate Executive Awards*
Reception, June 28- with Catherine Dent, award winning actress from "The Shield" and Los Angeles Producer (other Special Guests to be announced)
Hall of Fame luncheon to recognize achievements in public service, June 29 (Special Guests to be announced) *
Plenary session on U.S. Policy, June 29, Jane Campbell, Staff Director for U.S. Senate Committee on Small Business and Entrepreneurship and Congressional Leaders (to be announced).*
$75 registration to include:
Luncheons Only ($75 each)
To register online visit
or
call 985.448.4770 or send check to Friends of Louisiana Center for Women and Government
P.O. Box 2062
NichollsStateUniversity
Thibodaux, LA70310
Reservations for the New Orleans Hilton Riverside
Special Rates, New Orleans Hilton Riverside, NWLS Summit
June 28-29:
$129 plus tax for 1 or 2 adults
$159 plus tax for 3 adults
$189 plus tax for 4 adults
Attendees may begin calling in at 504.584.3959, asking for a room with National Women's Leadership Summit to receive this special rate. You must call in no later than Friday June 7, 2013.
Jerome M Gordon  I  Director of Leisure Sales
NEW ORLEANS SALES COMPLEX
Hilton New Orleans Riverside |Doubletree by Hilton New Orleans
t: +1 504 556 3790      f: +1 504 556 3788
2 Poydras Street New Orleans LA 70130  I  US
to view more photos of this event, please visit www.snapfish.com
username: lcwg.info@nicholls.edu
password: hof2011
Please visit NWLS' website, http://www.nationalwomensleadershipsummit.com/
http://guestli.st/162615