Submissions Policy
Gris-Gris is published twice yearly, in the fall and spring. We seek original literary poetry, fiction, and nonfiction from emerging and established writers. We are open to all styles and subjects. Our main criterion is excellence in any form it takes.
Poetry: We invite submissions of original literary poetry that is aware of craft and engages fruitfully with poetic tradition but is not beholden to either. Send three to five poems as a single attachment, one poem per page.
Fiction: We are particularly interested in stories that exist for the sake of character and atmosphere. Send one story of no more than 7,000 words or up to three pieces of flash fiction of no more than 500 words each.
Nonfiction: In addition to personal essays, we are interested in nonfiction writing that crosses disciplines and explores other art forms and cultural issues. Send one piece of no more than 7,000 words.
Flash Fiction Contest: Submit fiction of no more than 1,000 words between May 15 and July 30, 2018. The winner receives $500 and publication in Gris-Gris. Pulitzer Prize winner, Robert Olen Butler, will select the winner. All submissions will be considered for publication. There is a ten-dollar entry fee per submission.
How to Submit: We accept online submissions through our submission manager.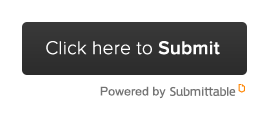 *Note: Due to increased fees from our submission manager, we are now charging a 2.00 processing fee for online submissions. As of November 1, 2017, we are no longer accepting snail mail submissions.
We are open to submissions year round. We generally respond to submissions within six months. Please do not query about the status of your submission until six months have passed.
Upon publication, Gris-Gris acquires first North American serial rights.